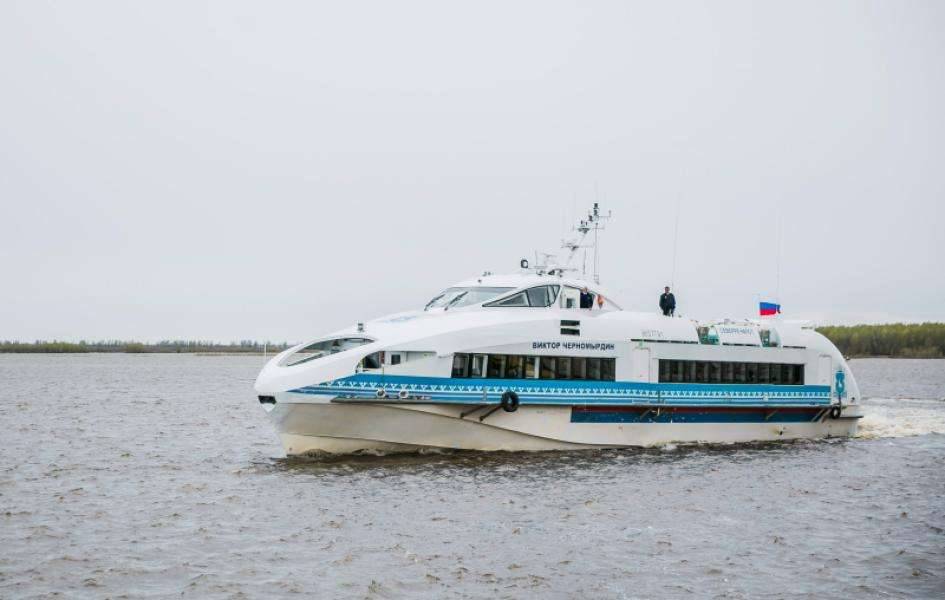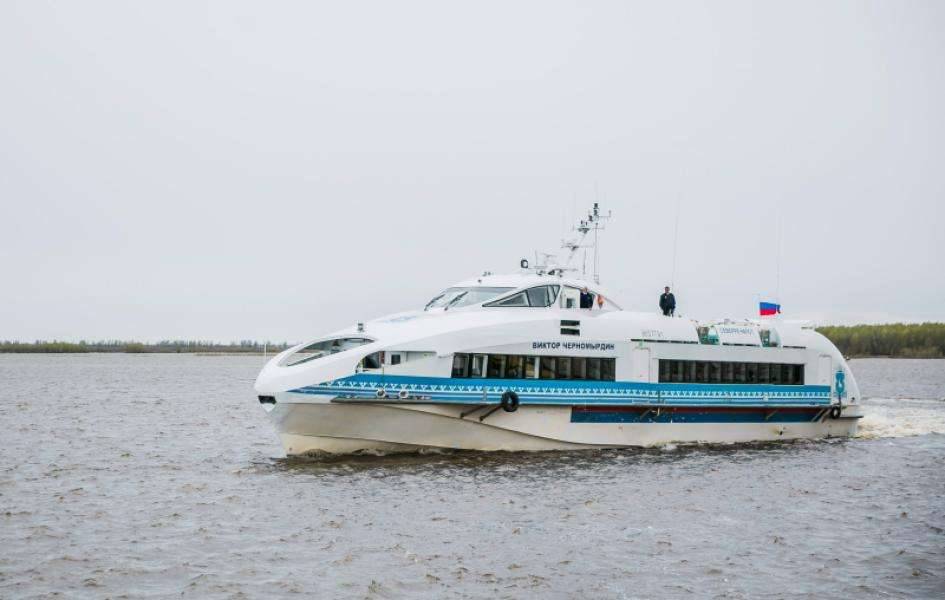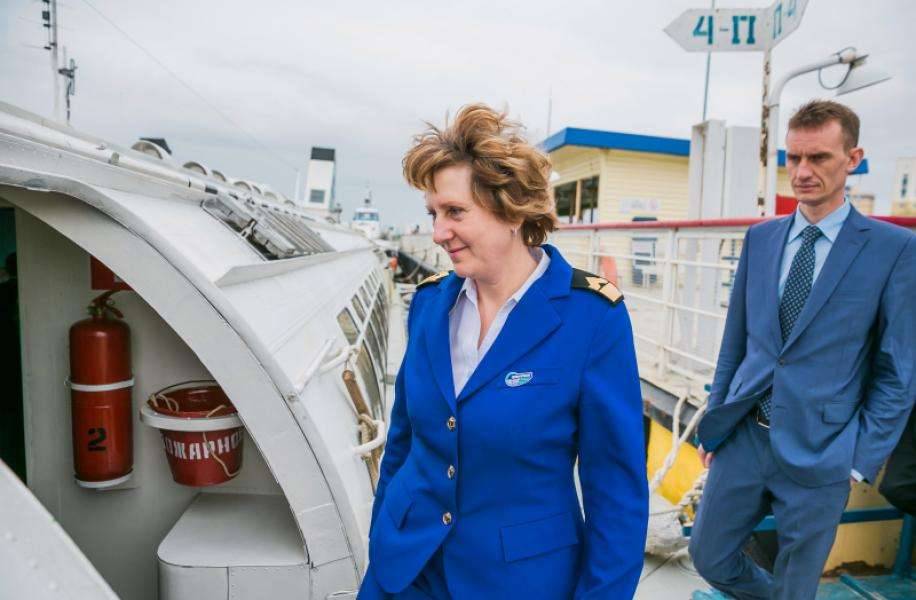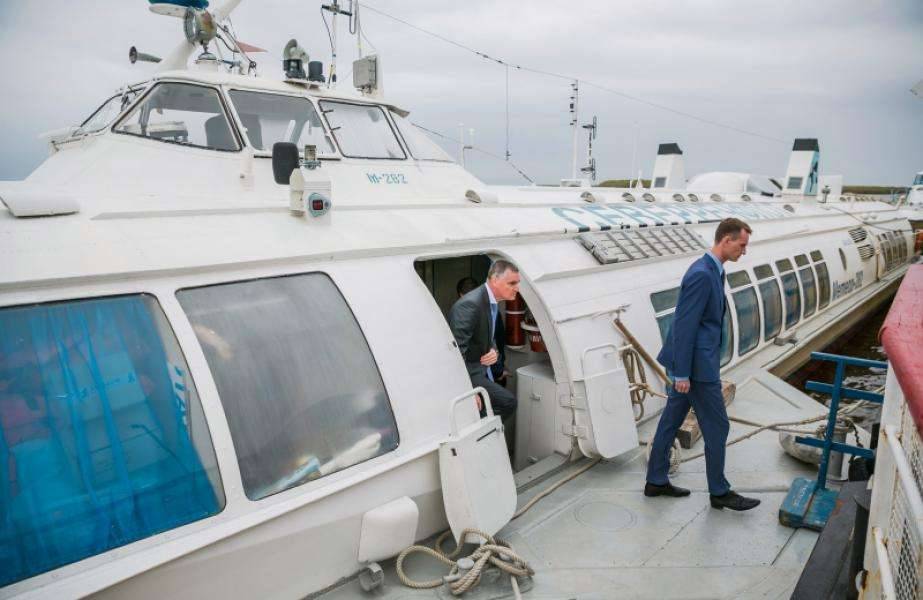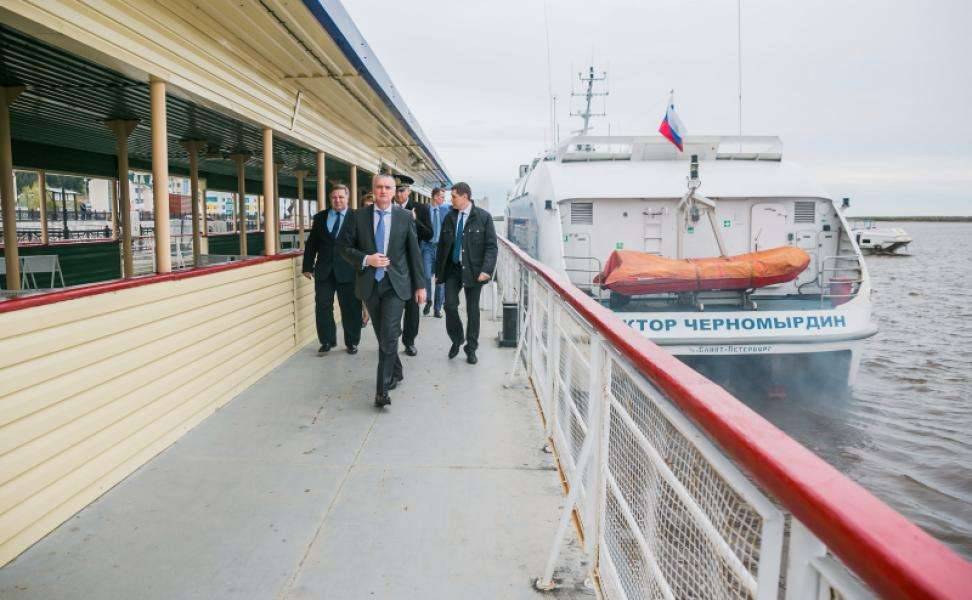 On June 2, 2017, at the meeting of the Department of road economy and transport of Khanty-Mansiysk Autonomous Okrug – Ugra our company represented the river passenger hydrofoil of new generation "Valdai 45R". The meeting was held on the boar of the vessel "Victor Chernomyrdin" and it was dedicated to the fleet renovation and perspectives of the development of JSC "Severrechflot".

JSC "Severrechflot" is a Russian leader in transportation in remote settlements. "In the current year the transportation may increase by 20 thousand passengers", - said the General Director Srgey Sheptun. Whoever, almost a half of the passengers, which are owned by "Severrechflot", are over 30 years and only 13% of them are the vessels, the age of which does not exceed 10 years, that is why, the theme of fleet renovation for region, where there is nothing to do without river transportation, is so relevant.

Hydrofoil "Valdai 45R" is designed for high-speed passenger transportation (up to 45 pax.) on the navigable rivers at the speed of 65 km/hour on distance of up to 400 km and is intended to replace the usual "Racketa", "Kometa" and Voskhod".

The representatives of Zelenodolsk Plant named after A.M.Gorky, SC 'AEROHOD" and others performed their presentations of new vessels. The production of Russian manufactures impressed the audience and inspired them with the hope: the native shipbuilding is on the new stage and is ready to offer the potential customers a variety of models.

With the participation of the Department of road economy and transport, there was achieved the agreement on the transferring of new hydrofoil "Valdai 45R" into experimental operation. After the builder and sea trials, the first vessels will be tested on the existing river routes. In general, it is planned to build in Russia 20-30 vessels in this series up to 2025 year.

The first experience of the offsite meeting showed: the serious issues can be solved not only in offices but also in the vastness of the great Siberian rivers.