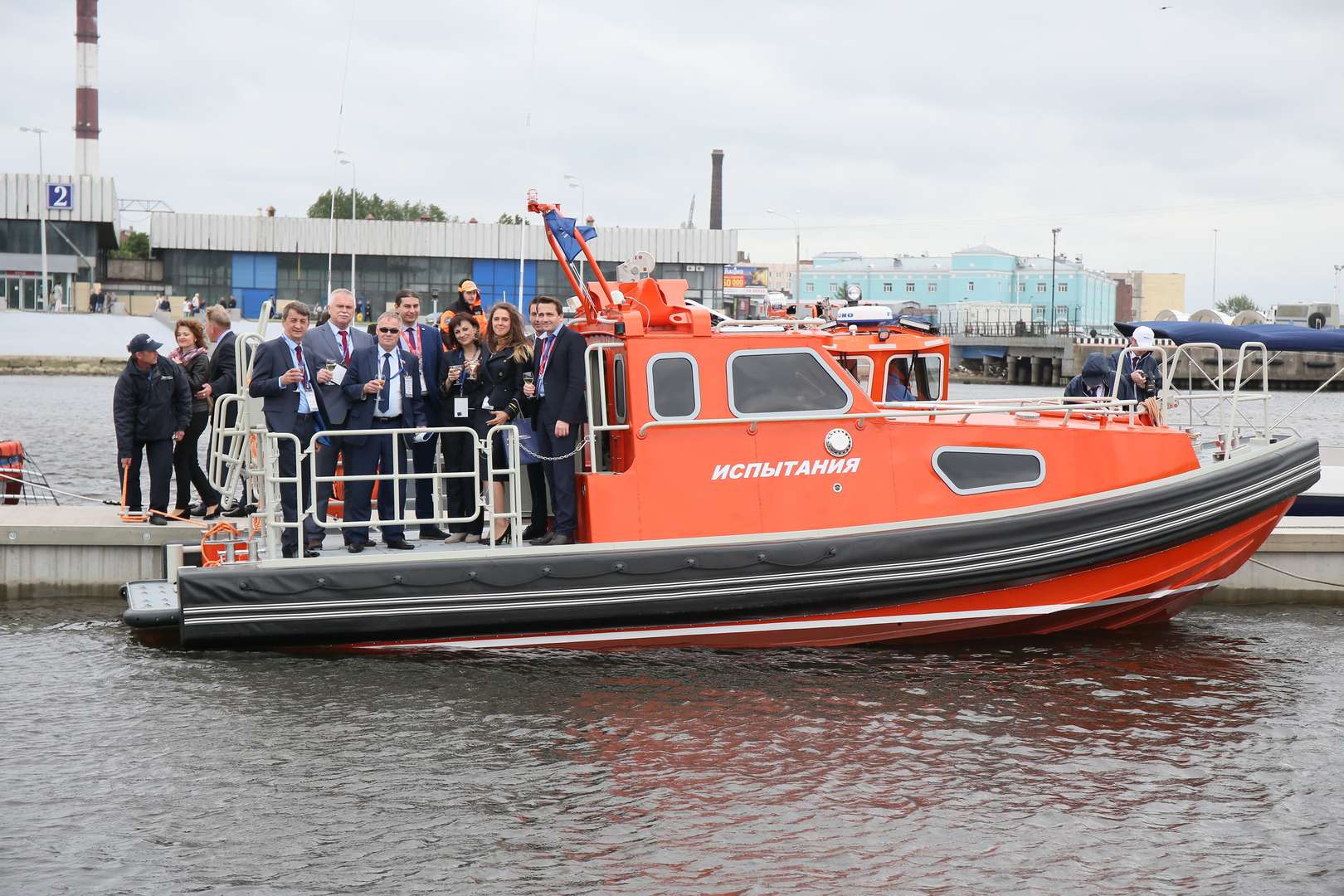 Source: Nizhny Novgorod news portal N.N., dated from 02.07.2017

This is the first new of CDB since Soviet time. Boat, built by Alexeev's Hydrofoil Design Bureau, was delivered to the customer on the International Maritime Defence Show in Saint-Petersburg. This is the first such project, implemented by Nizhny Novgorod Bureau for five years. The vessel was designed in CMDB "Almaz".

This is joint project became the first new product, delivered to customer since the collapse of the Soviet Union. This is an important step oof the path of renewal of our company. The last five years can be called the years of the Renaissance of Hydrofoil Design Bureau after forgetting of 90ies, - explained the General Director of JSC "R.E.Alexeev's Hydrofoil Design Bureau" Sergey Dementyev. Today we are reviving not only the past achievements of Design Bureau, but also creat entirely new projects. "Katran" is the first ship, built in our production after its complete redesign.

Along with the boat, the customer's representative – Deputy Director of JSC "Shiprepairing Center "Zvyozdochka" Alexandr Ilintsev got neck of the bottle of champagne. The bottle was smashed on boat's board at its launch.
A souvenir was handed to the godmother of the boat Rosina Kucherova, after which the customer tested the boat in the Gulf of Finland. He was satisfied with the technical characteristics and comfort for passenger and crew, reported the press service of Hydrofoil Design Bureau.
"Katran" is a high-speed highly maneuverable wide service boat, designed to serve the ship-carrier, being at anchorage. The boat is capable to achieve the speed up to the 32 knots and board 10 passengers. It is fitted with the equipment for ensuring of diving work process. What is more, there are implemented the technical solutions in the construction, which provide its safe launch and lifting with the crew to the board of the carrier-vessel at the sea disturbance of up to 4 points. Hydrofoil DB plans to build series of such boat.